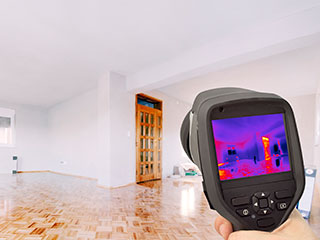 Being eco-friendly and making your home as green as possible, is becoming more and more common. However, although many home owners actively pursue a greener lifestyle by recycling, using environmentally friendly products and avoiding use of their car where possible, there are other ways to improve the efficiency of your home.
Why Air Duct Cleaning?
People don't really consider cleaning a part of a green lifestyle. However, regular ventilation cleaning can be positive step towards making your home very energy efficient. This is due to the build-up of contaminants in your system which can not only cause the need for HVAC repair, but can actually impair the function of your system making it work harder and harder to heat or cool your home.
Without HVAC maintenance and cleaning the vents and ducts of your system can develop a build-up of skin cells, dust, dirt, dander, bacteria and other debris. This not only reduces the indoor air quality home residents are breathing but places a huge strain on your system. It interferes with the mechanics of your system and can block ducts and vents. This not only increases utility bills but can cause malfunctions and failure of the system, which requires more parts to be manufactured and shipped all over the country.
How Does Air Duct Cleaning Improve This
Thorough cleaning will remove all debris and dirt from your system. It is usually only necessary every three to five years, but this enables the system to perform more efficiently. It will also improve air quality which can reduce allergic reactions, symptoms of medical conditions such as asthma, improve sleep and reduce headaches. This can reduce the need for medical intervention which also saves on planetary resources.
If you are interested in learning more about improving the efficiency of your home with duct cleaning, you may consult with professionals at Air Duct Cleaning Laguna Niguel, who would be happy to assist you.