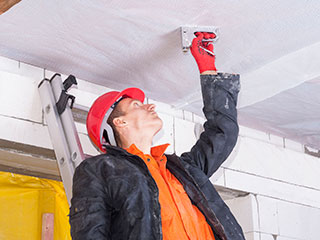 Are you struggling to push back the icy chill of winter from your home, or the intense heat of the summer sun? Many homes around the US are finding that the electricity costs of running appliances such as radiators and air conditioners to make living areas more comfortable are steadily climbing to a point where a more affordable solution is needed in this regard. Fortunately there is a practical and affordable solution to this problem, home insulation.
Why Insulate Your Home?
It is estimated that around 33% of your home's heat escapes through its walls during the winter months. This makes heating your home an expensive task since your radiators and heating equipment needs to work extra hard, requiring more power to keep your home at an optimal temperature.
Summer too, can provide an equally difficult challenge in this regard as the sun bakes down on your home, requiring you to blast the AC and consume electricity on cooling your home. A great way to combat this is to have your attic insulated to protect the upper floors of your home from the heat. This will keep cold air in, and thusly require less power to be expended in this regard.
Building insulation into your floors or wall creates high thermal resistance, but benefits can also be seen (or rather heard) in insulations ability to manage the flow of sound. Keep unwanted noise outside or boost the acoustics of your home theatre by having your home insulated by a professional.
If you are interested in maintaining better control over the temperature and tranquility of your home, give one of our consultants at Air Duct Cleaning Laguna Niguel a call today for more information, advice or a quotation. We are waiting for your call.